WELCOME TO BIBLES FOR OUTREACH
"Thou therefore endure hardness, as a good soldier of Jesus Christ. No man that warreth entangleth himself with the affairs of this life; that he may please him who hath chosen him to be a soldier." (II Tim. 2:3-4)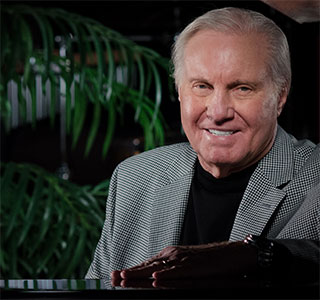 The phrase "as a good soldier of Jesus Christ," in II Timothy 2:3 proclaims one of Paul's most favorite expressions. The Holy Spirit had Paul use the metaphor of the soldier simply because it serves as an excellent example of what a Christian ought to be: a soldier must be trained and endure whatever hardships come his way as it regards such training. As well, he is expected to take orders without question and to carry out those orders. In times of battle, he risks his life and does so on a continuing basis. If called upon to do so, he will even give his life in service to his country. The idea is, the soldier has one thing on his mind: to carry out his duty. And the same can be said of all first responders—those who provide skilled help and support in the earliest stages of emergencies, accidents, natural disasters, and terrorist attacks.
There is no bigger fan of the U.S. military and first responders than this evangelist. All those who serve or have served our great country in these capacities deserve our deepest respect and support.
That's why I wanted a website set up specifically for military members and first responders so that they could easily contact us and receive a free copy of the New Testament.
The Bible we are offering to all active-duty military and first responders is The Expositor's New Testament, Counselor's Edition. This is a King James Version of the Bible with the Scripture text in black and expositor notes in red, making it user-friendly so that anyone can understand the Word of God to a greater degree. At the very back of this Bible are lists of Scriptures that apply specifically to subjects such as discouragement, financial matters, forgiveness, and salvation. This compact-sized Bible—which fits easily into a uniform pocket—has a bonded leather cover, a place-marker ribbon, and hand-sewn binding which, with proper care, could last a lifetime.
If you are active-duty military or a first responder and would like a copy of The Expositor's New Testament, Counselor's Edition, then we want you to have one. Just send your name, address, service branch and rank, or department, to me here at the ministry, and I'll make sure that you receive a New Testament absolutely free of charge.
Again, thank you for your service.